[ad_1]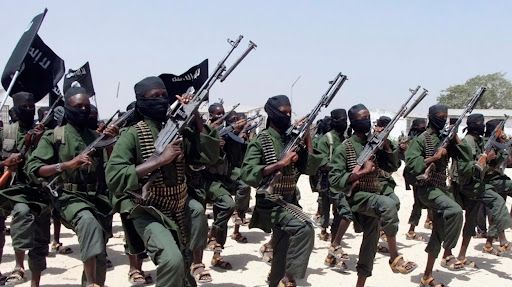 Tigray People's Liberation Front (TPLF), Oromo Liberation Army/ Shane, and nationals from neighboring and European countries took part in the recent Al-Shabab attack in the Somali region, according to Ambassador Redwan Hussein, the Prime Minister's national security advisor.
The security advisor told the national television that the attack was conducted in a plan to disrupt the construction of the Grand Ethiopian Renaissance Dam (GERD) and had a complex geopolitical interest. 
"As the political climate in our nation is not stable and dialogue-based, the assaulting force was considering to take advantage of this situation to enforce Ethiopia bow down to order and interest of others," added the Ambassador. 
The Ethiopian National Security Council disclosed that the defense operation against the Al-Shabab which took place in the Somali region resulted in the deaths of 813 its members and the capture of 79 others, in addition to the unspecified number of surrendered weapons, ammunition, bombs, and communication devices. 
The council held a meeting on Aug 8 on current national peace and security concerns. A statement released following the meeting mainly covered security issues in the capital city, Oromia, Amhara, Benishangul Gumuz, South, Somali, and Afar regions.
The security council warmly commended the regional special forces of the Somali region for vanquishing the terror group. It is also indicated that a command post including the national defense force is organized for further defense activities.  
Until the publication of this report, there was no official response from the TPLF and OLA/ Shane on the government's accusation of supporting the militants based in Somalia. Both groups are designated terrorist groups by the Ethiopian parliament. 
The Government's Communication Service said in its weekly press briefing that besides the actions being taken from Ethiopia's side, Somalia's federal security forces are taking military measures on the militants who were fleeing from the defense forces of Ethiopia.
It is revealed in the briefing that 497 members of TPLF, OLA/ Shane, Al-Shabab, and other extremist groups were captured in Addis Ababa along with members of the same groups apprehended in Oromia Regional State. 
It is reported that almost 500 Al-Shabab fighters crossed into Ethiopia's Somali region clashing with Ethiopian forces along the border. The government said it successfully foiled the extremist group's incursion on July 21 and contained the threat. 
General Stephen Townsend, the outgoing commander of U.S. Africa Command, told the Washington-based Defense Writers Group saying, "It appears that the Ethiopians have largely contained and defeated this incursion".
[ad_2]

Source link